Autumnal Yoga Retreat
October 18 @ 4:30 pm
-
October 20 @ 2:00 pm
€430.00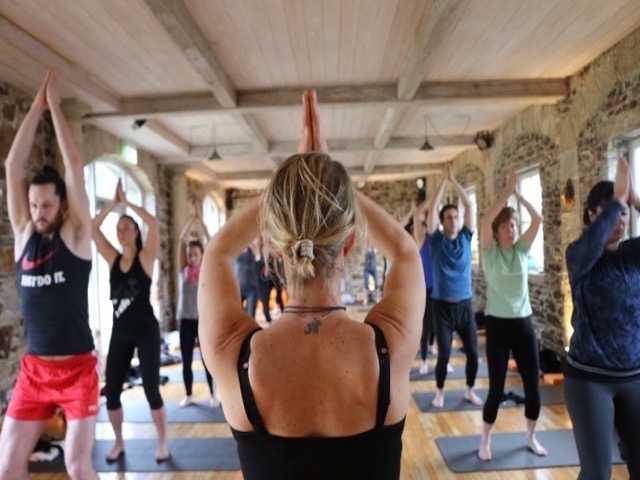 Autumnal Yoga Retreat
Join us for this very special weekend yoga retreat. We will practice 4 yoga sessions spaced nicely throughout the weekend. The sessions will include active hatha – vinyasa flow, meditative yoga, pranayama (breathing pratices) restorative yoga and deep relaxation.
Liz will bring you on a journey deep into your inner being where you will find peace and stillness and the ability to connect to your yoga practice in a whole new way. Liz's yoga practice works to balance, uplift, focus, detox, de-stress and relax the body and mind and at the same time restoring energy levels and vitality.
Liz's yoga is very powerful in stilling the mind and clearing energy, bringing you deeper into an inner awareness where you'll find calm and harmony and learn how to carry this state of mind beyond the yoga mat and into your day-to-day life.
• Beautiful vegetarian meals cooked with love
• Relaxation in our wonderful home and courtyard
• Disconnection from daily routine & stresses
• A warm welcome & friendly environment
• Wonderful like minded people
• Beautiful accommodation
• Fun & relaxation
• Exceptional yoga tuition with Liz Richards
• Fresh Wicklow Air (priceless)
• A break
The yoga practised on this retreat will be Vinyasa, Hatha yoga.
Vinyasa (Vinyasa Flow or Flow Yoga) is a general term that is used to describe many different types of classes. Vinyasa is the Sanskrit word for "flow," and is known for fluid movements that build up intensity. Vinyasa flows smoothly from pose to pose, creating a smooth rhythm. The intensity of the class is similar to that of Ashtanga, except there is a level of creativity in Vinyasa classes, as no two flows are ever the same. Vinyasa tends to be a more vigorous style of yoga, with focus on breath synchronized movement, moving from one pose to the next on an inhale or an exhale. This technique is sometimes called Vinyasa Flow or just Flow, because of the smooth way that the poses connect together in a continuous fashion. Vinyasa yoga is appealing to those looking to develop a stronger mind-body connection and grow in strength and flexibility through fluid and creative movement.
Retreat Schedule
Friday
16:00 -17:00 – Arrive, relax and settle & have welcome tea & healthy treat
18:00 – Our first yoga class in The Carriage House – Duration 1.5 hour class
19:30 – Dinner
Saturday
08:30 – Light healthy breakfast Jar & fruit
09:30 – Yoga Class – 2 hours
12:30 – Lunch
13:30 – Free time
17:00 – 1.5 hour yoga class
18:30 – Dinner
Sunday
08:30 – Light healthy breakfast snack
09:30 – Yoga Class (2 hours)
12:00 – Lunch
13:00 – Relax
14:00 – Departure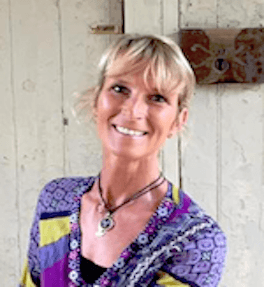 Liz Richards is a registered SYT (Senior Yoga Teacher) with Yoga Alliance Professionals UK  with over 1000 training hours behind her. She has been teaching Yoga full time since 2009.
She teaches Classical Yoga using the Vinyasa Krama system and Hatha Yoga principles for all levels from Beginners – Advanced students and her teaching is firmly rooted in the lineage of Krishnamacharya.
Throughout her yoga journey to date, Liz has explored and practiced many different forms of and approaches to yoga and has taken workshops and trainings with senior international teachers in all.   These include Iyengar,  Ashtanga, Vinyasa Krama & Viniyoga.
She is grateful every day for the opportunity to share the little knowledge she has acquired and is humbled to find that as first and foremost a student of yoga herself, it is in fact her students who are among her best teachers.
YOGA

15 YEARS

500 HRS TT

Hatha - Vinyasa, Ayurveda