Creating stillness in Body & Mind
17/09/2021 @ 3:00 pm
-
19/09/2021 @ 2:00 pm
€430.00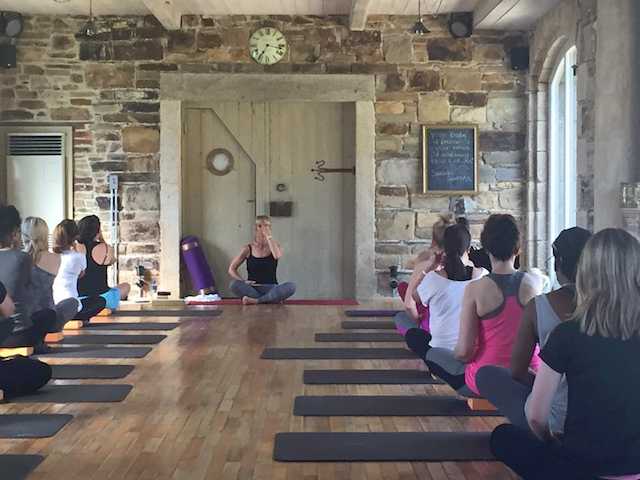 *Bookings for the August, September and October 2021 retreats are reserved for those groups cancelled off 2020 retreats.
Important notice. Please read notes on restrictions and please note changes to the usual retreat timetable to facilitate adapted classes.
The realisation of this event will be subject to the public health situation and Government restrictions at the time of the event.  As of now we are working on restrictions set from the 5th July which can be found on www.gov.ie
From 5 July (subject to the public health situation at the time)  Indoor training, exercise and dance activities can recommence in pods of up to 6. 
Our groups have an average of 20-22 on each retreat. To meet Government restrictions we will divide the yoga class in two classes,  Group A and Group B.
Each class will have 11 or 12 guests. Furthermore,  the group of 11-12 will be broken down into 2 pods of 5-6 students. There will be the appropriate spacing between mats and we will mark the space for your mat with chalk. We usually provide yoga mats but given it is a sensitive time in terms of hygiene we would prefer if you bring your own mat to the retreat as we will not have time to clean mats between classes.
The teacher will facilitate a yoga class to Group A and repeat the same class to  Group B. In order to facilitate the duplication of classes we have shortened the classes marginally and we will offer 3 classes instead of 4 over the duration of the weekend. We will replace class 3 on the Saturday afternoon with an optional guided walk through pretty country tracks which meander through rolling hills and forestry. Many may find this change in timetable advantageous as it means that after lunch on Saturday you are free to do as you please until dinner that evening, so if one of your main objectives of the retreat is to rest and have some down time then you can do just that.
We will prepare lovely fresh vegan food as usual but rather than eat in the large dining room in a large group as we usually do, you will eat in smaller groups in your individual guest housesIt will be a different but a more intimate experience. We have 4 guest houses, 1 sleeping 4, 1 sleeping 6, 2 sleeping 6/7 guests. In the larger house where there may be 7 guests, there are 2 dining tables in different rooms therefore if you would prefer to eat in a group smaller than 7 this will be possible.  Groups above the amount staying in your individual house will not be able to congregate in sitting rooms or other communal areas.
Retreat Theme and Classes
Liz will lead you through 3 wonderful yoga sessions where you will experience a level of focus and a meditative state through movement (asana/yoga postures). She will show you how you can achieve this level of focus more consistently and maintain it in your classes in order to deepen the experience and the benefits.
Hatha is a general term which includes most styles of yoga. It is an old system that includes the practice of asanas (yoga postures) and pranayama (breathing exercises), which help bring stillness to the body and the mind, helping to prepare the body for deeper spiritual practices such as meditation.
The practice of yoga itself is meditative, it is a meditation though movement. You have probably experienced how great it feels when you complete a yoga class in which you have been fully focused and present. This state is a form of meditation, meditation through movement.
There is a quite lot to keep in mind during performing a yoga pose, trying to get the posture right. This level of attention provides so many benefits as well as the way into a deeper practice. If your mind wanders during the practice or you practice the asana carelessly, not only do you lose some of the benefits and but you risk strain or injury, so we need to keep focused and mindful. Liz will help you learn to maintain this attention and focus in order to deepen your practice.
Liz will focus on the following areas
Getting the Posture right – Alignment
To get the posture as correct as you are able to, given your personal limitations and experience. This involves real awareness of the inner body. Do you feel the stretches in the places you should? Is your body aligned correctly? Heed to pain, are you pushing your limits but not exceeding them
2. Don't forget to Breathe – Correct breath-work
Attend to your breath both as you move from one position to another as well as when you are holding a posture. Make it easy and flowing. With it, release the tension.
3. The Release of Tension
We will  practice special sequences that will target blocked, tight and restricted areas often present in our bodies due to the stresses, strains and demands of modern living
4. Focus and Awareness.
Closing the eyes encourages visualization, body-awareness, and breath-awareness. It helps you to tune in to your inner body and tune out external distractions.
Drawing from over 15 years of combined study, teaching experience and personal practice – Liz uses refined specific approaches & modifications and variations where necessary to ensure that all students – regardless of age, ability or fitness levels receive the maximum benefits from their practices. She will guide each student safely – addressing problematic areas of the body such as hips, hamstrings, lower back, shoulders and neck – easing out stiff joints and tight muscles along the way. Liz has a unique way of using her skills to challenge those who are more experienced while nurturing those who are just beginning – all in the same environment.  As the body becomes more open and free through the tools of the practice – so too does the mind as it enters a more peaceful and meditative state.
Meals provided at the Retreat
Friday Afternoon: When you arrive it is nice to be able to have a hot drink such as tea, herbal tea, coffee and a tasty treat. We will leave out some freshly baked sweet treats.
Friday Evening – Main course & dessert
Saturday Morning – Light breakfast before class (in form of an all-in-one breakfast bowl)
Saturday Lunch – Delicious healthy lunch
Saturday Mid Afternoon – Feeling peckish? We will leave out some tasty treats!
Saturday Evening – Main course & dessert
Sunday Morning –  Light breakfast before class (in form of an all-in-one breakfast bowl)
Retreat Schedule
There will be 3 yoga classes and 1 organised light trek of 1.30 mins approx.
Friday Afternoon:
16:00 – 17.15 Yoga class group A
17:45 – 19:00  Yoga class group B
19:00: Dinner
Saturday Morning:
8.00-10.00 a.m Breakfast.  Group A will need to come earlier to collect their breakfast, try to allow 1 hour digestion time before the yoga class.
Saturday
9.30-11:00 Group A
11:30 – 13:00  Group B
From 12:30
Lunch from 12:30  group A can come earlier. Group B should come at 13:00 when as soon as they have finished their class.
Saturday afternoon
*More notes about Saturday afternoon below
Free time
Or
14:30 Guided light trek
16:00  We will leave some homemade biscuits or protein balls or similar in the dining room self Service area.
Saturday Dinner
19:00 
Sunday Morning
*Same Schedule as Saturday morning  – only difference is Group B will have their class first to give group A a chance to lie in if they wish.
9.30-11:00 Group B  (Group B free to leave after class)
11:30 – 13:00 Group A (Group A free to leave after class)
The retreat finishes at 13:00 on Sunday. There is no lunch served on the Sunday.
*Weather permitting we will join groups A and B together and take 1 of the 3 classes outside.
Saturday Afternoon Notes
Free afternoon and evening to have some time out. Mostly our guests main objective for getting away for a weekend is to breathe, rest and just have downtime. This is your chance to do just that. Chill out in the sitting room area, have a siesta, read a book. Weather permitting lie out in the courtyard garden in the sun!
For those who  feel like a more lively form of relaxation you can choose to come on our guided light trek.
14:30: optional guided walk
To keep things simple and to respect social distancing we have chosen a trek which is close to the property to avoid car sharing. It starts with a charming farm lane track meandering though fields with farm animals and views over rolling hills and shillelagh village for 20 minutes and then we enter a hilly woodland where we will do a circuit for about 45 mins then return home on the farm lane track of 20 mins. We often see birds of prey and deer and sometimes foxes in these woods.  It is a pleasant walk and will take approx. 1;30 mins maybe a bit longer if the group is stopping and starting .
*For anyone with reduced mobility or an injury please speak to Olivia prior to the walk.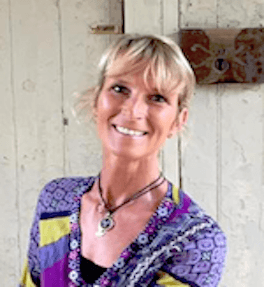 Liz specialises in Hatha yoga, vinyasa flow. Her classes can be described as a meditation through movement.  Liz is a Yoga Alliance Certified instructor with over 700 hours training and 7000 hours teaching experience.  Liz has steadily earned a reputation of excellence throughout her yoga teaching career.   Liz's enquiring mind and a desire to immerse herself more deeply in the philosophy behind the system of yoga and the hugely transformative nature of the practice led her to continually progress and further her own development and understanding of yoga and it's benefits which she generously shares wih her students.
YOGA

15 YEARS

500 HRS TT

Hatha, Vinyasa, Ayurveda