Yoga, Meditation & Mindfulness
October 15 @ 3:00 pm
-
October 17 @ 2:00 pm
€430.00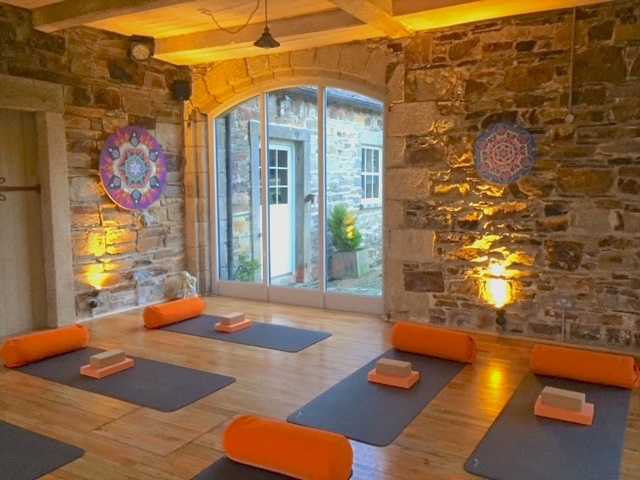 A retreat designed for general wellness of Body and Mind
*Bookings for the August, September and October 2021 retreats are reserved for those groups cancelled off 2020 retreats.
Important notice. Please read notes on restrictions and please note changes to the usual retreat timetable to facilitate adapted classes.
The realisation of this event will be subject to the public health situation and Government restrictions at the time of the event.  As of now we are working on restrictions set from the 5th July which can be found on www.gov.ie
From 5 July (subject to the public health situation at the time)  Indoor training, exercise and dance activities can recommence in pods of up to 6. 
Our groups have an average of 20-22 on each retreat. To meet Government restrictions we will divide the yoga class in two classes,  Group A and Group B.
Each class will have 11 or 12 guests. Furthermore,  the group of 11-12 will be broken down into 2 pods of 5-6 students. There will be the appropriate spacing between mats and we will mark the space for your mat with chalk. We usually provide yoga mats but given it is a sensitive time in terms of hygiene we would prefer if you bring your own mat to the retreat as we will not have time to clean mats between classes.
The teacher will facilitate a yoga class to Group A and repeat the same class to  Group B. In order to facilitate the duplication of classes we have shortened the classes marginally and we will offer 3 classes instead of 4 over the duration of the weekend. We will replace class 3 on the Saturday afternoon with an optional guided walk through pretty country tracks which meander through rolling hills and forestry. Many may find this change in timetable advantageous as it means that after lunch on Saturday you are free to do as you please until dinner that evening, so if one of your main objectives of the retreat is to rest and have some down time then you can do just that.
We will prepare lovely fresh vegan food as usual but rather than eat in the large dining room in a large group as we usually do, you will eat in smaller groups in your individual guest housesIt will be a different but a more intimate experience. We have 4 guest houses, 1 sleeping 4, 1 sleeping 6, 2 sleeping 6/7 guests. In the larger house where there may be 7 guests, there are 2 dining tables in different rooms therefore if you would prefer to eat in a group smaller than 7 this will be possible.  Groups above the amount staying in your individual house will not be able to congregate in sitting rooms or other communal areas.
Retreat Theme and Classes
This special weekend will include Yoga, Meditation and Mindfulness.
Infused with positivity and good energy, the weekend will be an opportunity for you to get the best of all practices for your physical and mental well being.
Naomi's sessions will help you to restore clarity of mind, rejuvenate your physical health and gain an overall sense of vitality over the course of the weekend.
Naomi's philosophy is that we can experience great happiness and this starts within ourselves. Through taking care of both our bodies and our minds we can really begin to live to our full potential.
At the core of her own practice and teachings, is the concept of challenging ourselves to grow and learn through connecting with ourselves, as once we connect with ourselves we gain greater understanding, clarity and appreciation for ourself and others
Meals provided at the Retreat
Friday Afternoon: When you arrive it is nice to be able to have a hot drink such as tea, herbal tea, coffee and a tasty treat. We will leave out some freshly baked sweet treats.
Friday Evening – Main course & dessert
Saturday Morning – Light breakfast before class (in form of an all-in-one breakfast bowl)
Saturday Lunch – Delicious Soup and Salads
Saturday Mid Afternoon – Feeling peckish? We will leave out some tasty treats!
Saturday Evening – Main course & dessert
Sunday Morning –  Light breakfast before class (in form of an all-in-one breakfast bowl)
Retreat Schedule
There will be 3 yoga classes and 1 organised light trek of 1.30 mins approx.
Friday Afternoon:
16:00 – 17.15 Yoga class group A
17:45 – 19:00  Yoga class group B
19:00: Dinner
Saturday Morning:
8.00-10.00 a.m Breakfast.  Group A will need to come earlier to collect their breakfast, try to allow 1 hour digestion time before the yoga class.
Saturday
9.30-11:00 Group A
11:30 – 13:00  Group B
From 12:30
Lunch from 12:30  group A can come earlier. Group B should come at 13:00 when as soon as they have finished their class.
Saturday afternoon
*More notes about Saturday afternoon below
Free time
Or
14:30 Guided light trek
16:00  We will leave some homemade biscuits or protein balls or similar in the dining room self Service area.
Saturday Dinner
19:00 
Sunday Morning
*Same Schedule as Saturday morning  – only difference is Group B will have their class first to give group A a chance to lie in if they wish.
9.30-11:00 Group B  (Group B free to leave after class or relax until 13:00
11:30 – 13:00 Group A (Group A free to leave after class)
The retreat finishes around 1pm. There is no lunch offered on the Sunday.
Saturday Afternoon Notes
Free afternoon and evening to have some time out. Mostly our guests main objective for getting away for a weekend is to breathe, rest and just have downtime. This is your chance to do just that. Chill out in the sitting room area, have a siesta, read a book. Weather permitting lie out in the courtyard garden in the sun!
For those who  feel like a more lively form of relaxation you can choose to come on our guided light trek.
14:30: optional guided walk
To keep things simple and to respect social distancing we have chosen a trek which is close to the property to avoid car sharing. It starts with a charming farm lane track meandering though fields with farm animals and views over rolling hills and shillelagh village for 20 minutes and then we enter a hilly woodland where we will do a circuit for about 45 mins then return home on the farm lane track of 20 mins. We often see birds of prey and deer and sometimes foxes in these woods.  It is a pleasant walk and will take approx. 1;30 mins maybe a bit longer if the group is stopping and starting .
*For anyone with reduced mobility or an injury please speak to Olivia prior to the walk.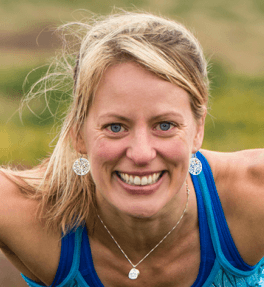 Naomi's has been teaching yoga for 13 years. Naomi's yoga classes include a healthy blend of mindfulness, meditation and self enquiry so that individuals can develop awareness, feel empowered, inspired and find their own unique way towards happiness and growth. Naomi's also teachers yoga teacher training in Dublin.
YOGA, MEDITATION

13 YEARS

700 HRS TT

HELPING PEOPLE CONNECT TO SELF AND CREATE INNER PEACE