New Year 2020 Yoga Retreat
03/01/2020 @ 4:00 pm
-
05/01/2020 @ 2:00 pm
€430.00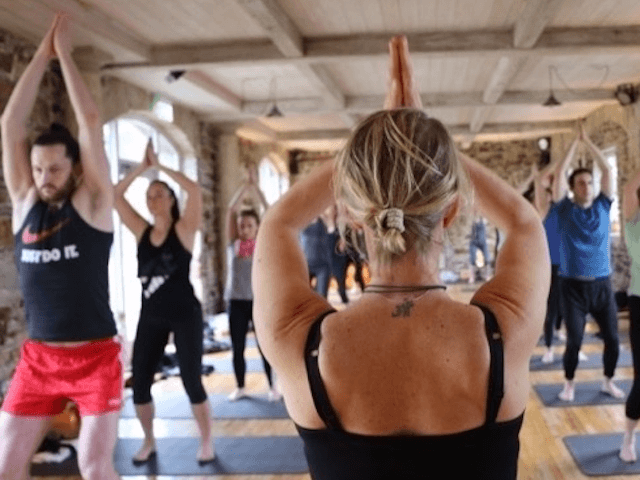 New Year  Vinyasa Yoga Retreat
We are kicking off the year with our early January Vinyasa Yoga Retreat 3-5thJanuary.
This will be a fabulous opportunity to get your year off to a great start with a special weekend of Vinyasa Flow Yoga, yoga designed to stimulate the digestive system, some restorative yoga and a light guided meditation to sooth you and help you feel grounded after the festive season. Combined with nourishing healthy vegetarian and vegan food and refreshing Wicklow air and scenic countryside this weekend is a perfect kickstart to the year.
Let's rid those feelings of sluggishness and lack of motivation which tend to follow after the busy Christmas period of over-indulgence in rich foods and festive activity.
Time to Reset and Get back on Track!
Special yoga practice to stimulate the digestive system
Yoga to re-energise the body and rid it of sluggishness
Country Walk. Optional – not guided
Gentle digestive detox – delicious vegan food,  free of refined sugars, unhealthy fat and dairy
Detox your mind from over stimulation of Xmas activity
Have some deserved 'Me' time
Reset your focus and goals for 2019
Disconnect when possible from phones, etc
Detox from social media, take a break!
Have some fun & make new friends
Relax, eat well and enjoy!
This Mid-January retreat offers the perfect opportunity to de-stress, unwind and to restore balance on every level following the busy Christmas holiday season. Through the practice of yoga in the beautiful and peaceful surroundings of The Courtyard and the intake of delicious, nourishing and healthy vegan food prepared and cooked by Olivia, you will return to a greater sense of calm and stillness which is our natural state. You will leave after the weekend feeling rested yet energised, open and light with a greater connection to yourself and the world around you.
One of the most helpful ways to restore balance, is through a yoga practice which addresses the seasonal decrease in digestive function and associated feelings of sluggishness.   This involves stimulating and re-igniting the (digestive fire) which resides in the area behind the naval. In this January retreat we will work to do just this through a practice which will include asanas (postures) such as twists and gentle backbends  to stimulate the digestive fire and restore balance to the processes of digestion and assimilation.
We will prepare the body safely through the step by step approach known as Vinyasa Krama to bring us into a flowing practice which will include these useful postures and we will also work to find stillness and integration through restorative practice with props and bolsters and gentle breath work.
Each student will be encouraged to work at their own pace and modifications and variations of each posture will be discussed and explored where necessary.  This will ensure that students of all levels from beginners to advanced practitioners will benefit from this retreat and will practice in a safe and non-competitive environment.
Throughout the weekend you will practice classical hatha-vinyasa yoga, active flowing yoga to stimulate the digestive fire and restore balance to the processes of digestion and assimilation. A short and light guided meditation. (perfect for those who haven't practiced meditation previously) and some Somatic Movement sequences which are slow, gentle mindful movement which help you prepare and ease into the stronger yoga practice.
The weekend is one of fun learning and relaxation where you can put your feet up in front of the fire, enjoy top class yoga tuition, delicious food and fun sociable meal times and  walks in fresh Wicklow air.
Liz has a unique way of using her skills to challenge those who are more experienced while nurturing those who are just beginning – all in the same environment.  As the body becomes more open and free through the tools of the practice, so too does the mind as it enters a more peaceful state.
Olivia and her team will be on hand throughout the retreat to host you and will spoil you with delicious food. You will have access to an array of beautiful loose natural herbal teas, black tea and coffee throughout the weekend.
Retreat Schedule
Friday
16:00 -17:00 – Arrive, relax and settle & have welcome tea & healthy treat
18:00 – Our first class in The Carriage House – Duration 1.5 hour class
19:30 – Dinner
Saturday
09:00 – Tasty & healthy breakfast Jar & fruit
10:00 – Class – 2 hours
12:00 – Lunch
13:00 – 17:00 Free time
17:00 – 1.5 hour class
18:30 – Dinner
Sunday
09:00 – Tasty & healthy breakfast jar & fruit
10:00 – Class (2 hours)
12:00 – Lunch
13:00 – Relax
14:00 – Departure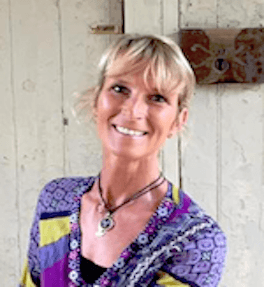 Liz Richards is a registered SYT (Senior Yoga Teacher) with Yoga Alliance Professionals UK  with over 1000 training hours behind her. She has been teaching Yoga full time since 2009.
She teaches Classical Yoga using the Vinyasa Krama system and Hatha Yoga principles for all levels from Beginners – Advanced students and her teaching is firmly rooted in the lineage of Krishnamacharya.
Throughout her yoga journey to date, Liz has explored and practiced many different forms of and approaches to yoga and has taken workshops and trainings with senior international teachers in all.   These include Iyengar,  Ashtanga, Vinyasa Krama & Viniyoga.
She is grateful every day for the opportunity to share the little knowledge she has acquired and is humbled to find that as first and foremost a student of yoga herself, it is in fact her students who are among her best teachers.
Liz has an insatiable appetite for learning and is continuously undertaking more advanced yoga trainings with top gurus in India and other parts of the world.
Hatha, Vinyasa Yoga

10 YEARS PLUS

700 HRS TT

Vinyasa and ayurveda