Rest & Recharge Retreat
March 24 @ 3:30 pm
-
March 26 @ 12:30 pm
€500.00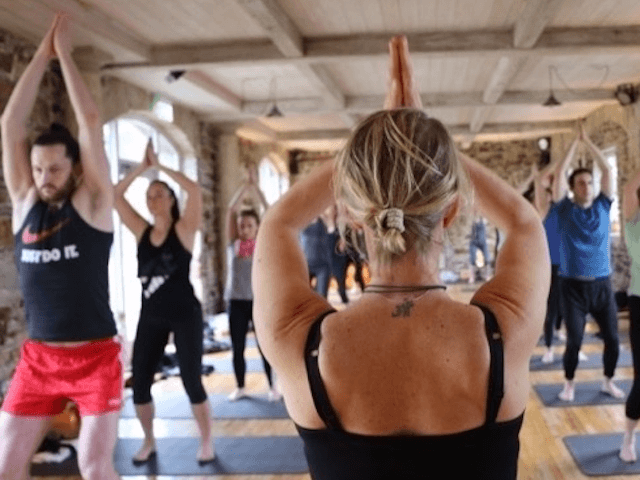 This weekend is sure to enrich your life! Liz's yoga and meditative classes will help you to unwind, de-stress, feel alive and focused.
The retreat will be filled with well-balanced yoga sessions including all aspects of Hatha yoga. The afternoon classes will include deep relaxation and meditation
Included on the retreat:
Vinyasa flow- dynamic flowing yoga sequence to energise the body & mind
Meditation or restorative yoga in the latter part of the afternoon yoga classes
Pranayama breathing techniques to strengthen mind & energy body.
Deep relaxation
You will feel like a new person after this weekend!
This is a perfect opportunity to de-stress, unwind and to restore balance on every level. Through the practice of yoga in the beautiful and peaceful surroundings of The Courtyard and the intake of delicious, nourishing and healthy vegetarian food prepared and cooked by Olivia and her team, you will return to a greater sense of calm and stillness which is our natural state. You will leave after the weekend feeling rested yet energised, open and light with a greater connection to yourself and the world around you.
Liz has a unique way of using her skills to challenge those who are more experienced while nurturing those who are just beginning – all in the same environment.  As the body becomes more open and free through the tools of the practice, so too does the mind as it enters a more peaceful state.
Retreat Schedule
Friday
14:30 – 15:00 Arrival – teas, coffee, sweet snack
16:00 -18:00 Class (2hr) Yoga followed by gentle meditation or restorative yoga
18:00 Dinner
Saturday
09:00 – 10:30  Yoga (1.5 hr)
10:30 Brunch
11:30  Free time
15:00 Sweet bites & tea (optional)
16:00 -18:00 Class (2 hr) Yoga followed by gentle meditation or restorative yoga
18:00 Dinner
Sunday
09:00 -10:30 Yoga class (1.5 hr)
10:30 Brunch
12:00 Departure
*Free time activities:
Beautiful Forestry Walks
Sleep or rest in your room
Relax in the courtyard gardens
Tinahely farm shop & cafe
Rathwood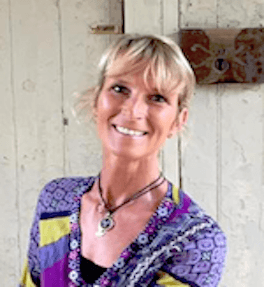 Liz Richards is a registered SYT (Senior Yoga Teacher) with Yoga Alliance Professionals UK  with over 1000 training hours behind her. She has been teaching Yoga full time since 2009.
She teaches Classical Yoga using the Vinyasa Krama system and Hatha Yoga principles for all levels from Beginners – Advanced students and her teaching is firmly rooted in the lineage of Krishnamacharya.
Throughout her yoga journey to date, Liz has explored and practiced many different forms of and approaches to yoga and has taken workshops and trainings with senior international teachers in all.   These include Iyengar,  Ashtanga, Vinyasa Krama & Viniyoga.
She is grateful every day for the opportunity to share the little knowledge she has acquired and is humbled to find that as first and foremost a student of yoga herself, it is in fact her students who are among her best teachers.
Liz has an insatiable appetite for learning and is continuously undertaking more advanced yoga trainings with top gurus in India and other parts of the world.
Hatha, Vinyasa Yoga

10 YEARS PLUS

700 HRS TT

Vinyasa and ayurveda