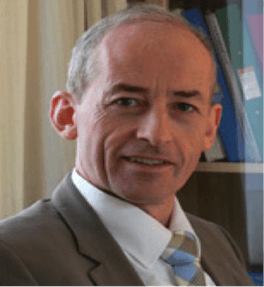 Yoga & Ayurveda Retreat – how Ayurveda can dramatically improve your life
AYUREVDA – Vata, Pitta or Kapha. Which one are you?
Do you feel off balance out of sync?
Do you lack energy?
Do you lack restful sleep?
Do you feel like your thoughts are racing?
Do you lack motivation?
Do you feel like it's all too much? that life is overwhelming?
Do you suffer from ailments, allergies?
Do you feel too cold, hot, tired, restless or have too much nervous energy?
Ayurveda is not only fascinating but it is an imperative tool to restoring balance in your life, body and mind.
Please take a few minutes to read my note below and watch the video, a clip of one of Dr Donn Brennan's lectures, it will give you an insight to his talk on our special Yoga Retreat which takes place on 20th-22nd April.
Thanks, Olivia
Most of you have heard of Ayurveda and know that yoga and ayurveda go hand in hand. We are aware of the benefits of yoga on our body and mind but Ayurveda is fundamental to keeping yourself in balance, through simple lifestyle recommendations and dietary recommendations according to your type vata, pitta, kapha.
Ayurveda is simple, it breaks us down into 3 body types and characteristics, Vata, Pitta and Kapha and gives recommendations for our diet and lifestyle.
We all have these 3 characteristics but we generally are more dominant in one. I am predominantly Vata for example, so I need to concentrate on what is good for a vata type, i.e eat the main meal at lunch time and not in the evening, stay warm, involve myself in relaxing activities, good organisation and structure in my day, to be in bed by 10:30, to establish a relaxation routine such as yoga a 5 minute yoga practice before going to bed, to eat less of certain foods, certain foods and eat more of others.
Just a few simple adjustments to your daily routine can improve your quality of life dramatically.
We are so privileged to have Dr Donn Brennan visit the Courtyard for a morning session talk on Ayurveda on our 20-22nd April Yoga Retreat. If you are interested in this retreat please click on this link to read more to to book http://www.thecourtyardyogaretreats.ie/april-20th-22nd/
or call Olivia on 0851231678
Liz Richards will be teaching the yoga, she is very knowledge about Ayurveda and lives an ayurvedic lifestyle so she will also be sharing her knowledge of ayurveda with you throughout the weekend. This is a weekend that I highly recommend not only will you experience everything that our yoga retreats offer but you will have the bonus of learning about ayurveda from Europe's most esteemed ayurvedic doctor at no extra cost, I would encourage all of our clients to take advantage of this wonderful weekend.
Namaste,
Olivia