Active Balance Yoga Retreat
18/11/2019 @ 4:30 pm
-
21/11/2019 @ 2:00 pm
€430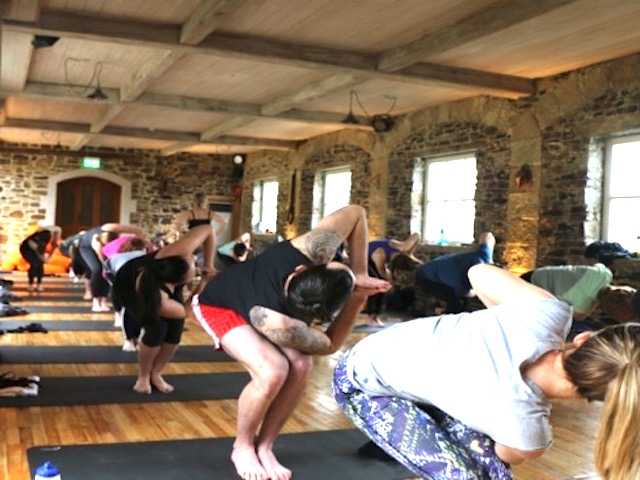 Hatha is a general term which includes most styles of yoga. It is an old system that includes the practice of asanas (yoga postures) and pranayama (breathing exercises), which help bring stillness to the body and the mind, helping to prepare the body for deeper spiritual practices such as meditation.
The practice of yoga itself can be meditative and can be a special meditation though movement. You have probably experienced how great it feels when you complete a yoga class in which you have been fully focused and present. This state is a form of meditation, meditation through movement.
There is a quite lot to keep in mind during performing a yoga pose, trying to get the posture right. This level of attention provides so many benefits as well as the way into a deeper practice. If your mind wanders during the practice or you practice the asana carelessly, not only do you lose some of the benefits and but you risk strain or injury, so we need to keep focused and mindful. Liz will help you learn to maintain this attention and focus in order to deepen your practice.
Liz will lead you through 4 wonderful yoga sessions where you will experience this level of focus and meditative state through movement. She will show you how you can achieve this level of focus more consistently and maintain it in your classes in order to deepen the experience and the benefits.
Liz will focus on the following areas
Getting the Posture right – Alignment
To get the posture as correct as you are able to, given your personal limitations and experience. This involves real awareness of the inner body. Do you feel the stretches in the places you should? Is your body aligned correctly? Heed to pain, are you pushing your limits but not exceeding them
2. Don't forget to Breathe – Correct breath-work
Attend to your breath both as you move from one position to another as well as when you are holding a posture. Make it easy and flowing. With it, release the tension.
3. The Release of Tension
We will  practice special sequences that will target blocked, tight and restricted areas often present in our bodies due to the stresses, strains and demands of modern living
4. Focus and Awareness.
Closing the eyes encourages visualization, body-awareness, and breath-awareness. It helps you to tune in to your inner body and tune out external distractions.
Retreat Schedule
Friday
16:00 -17:00 – Arrive, relax and settle & have welcome tea & healthy treat
18:00 – Our first yoga class in The Carriage House – Duration 1.5 hour class
19:30 – Dinner
Saturday
08:30 – Light healthy breakfast Jar & fruit
09:30 – Yoga Class – 2 hours
12:30 – Lunch
13:30 – Free time
17:00 – 1.5 hour yoga class
18:30 – Dinner
Sunday
08:30 – Light healthy breakfast snack
09:30 – Yoga Class (2 hours)
12:00 – Lunch
13:00 – Relax
14:00 – Departure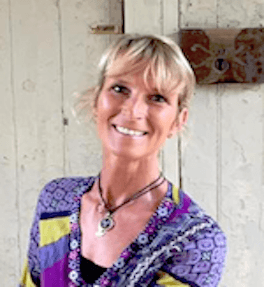 Liz specialises in Hatha yoga, vinyasa flow. Her classes can be described as a meditation through movement.  Liz is a Yoga Alliance Certified instructor with over 700 hours training and 7000 hours teaching experience.  Liz has steadily earned a reputation of excellence throughout her yoga teaching career.   Liz's enquiring mind and a desire to immerse herself more deeply in the philosophy behind the system of yoga and the hugely transformative nature of the practice led her to continually progress and further her own development and understanding of yoga and it's benefits which she generously shares wih her students.
YOGA

15 YEARS

500 HRS TT

Hatha, Vinyasa, Ayurveda