Mid-Summer Yoga Retreat
June 28 @ 4:00 pm
-
June 30 @ 2:00 pm
€430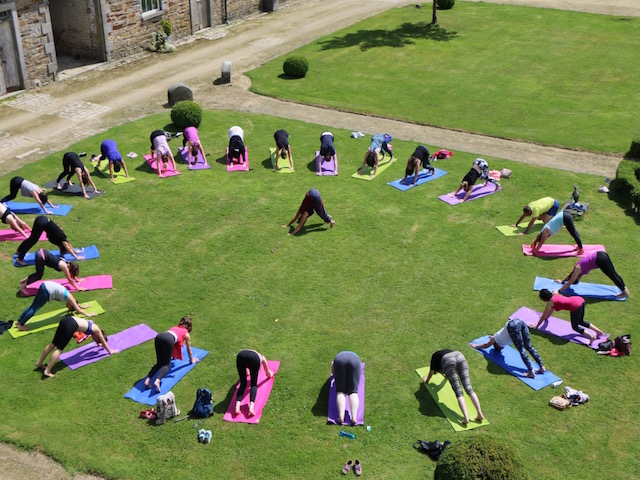 A yoga holiday of Relaxation, Amazing food, Learning and Fun
A healthy weekend break away from the stresses of daily routine
Classical Hatha-Vinyasa Yoga tuition with Liz Richards
De-stress, unwind, slow it all down…Re-connect to self and nature, get grounded
A chance to restore energy levels and revitalise
Meet new people and have fun
Enjoy Yoga outdoors if weather permits
Enjoy our delicious vegan food by Ballymaloe chef, Olivia & team
Enjoy fun and sociable meal times
Fresh clean Wicklow air, pure raw water from our private well
Country walks, optional, not accompanied by staff
The retreat will be a blend of challenging and fun yoga sessions. The style of yoga taught on this retreat will be inspired by both Hatha and Vinyasa Yoga, combined with relaxation and restorative practices.
You will leave at the end of the weekend feeling rested yet energised, calm, grounded, open and light with a deeper sense of connection to yourself and the world around you.
In each class you will be given tools and information to find what serves you best for your body and for your mind. We will take an in-depth look at the invigorating sequences of the traditional Surya Namaskar (Sun Salutations). We will work on building sequences of asanas (postures). We will also explore Pranayama (Breathing) practice.It will include yoga to strengthen your body and mind. In the classes guests will be encouraged to challenge themselves to their own abilities, having fun along the way.
Retreat Schedule
Friday
16:00 -17:00 – Arrive, relax and settle & have welcome tea & healthy treat
18:00 – Our first class in The Carriage House – Duration 1.5 hour class
19:30 – Dinner
Saturday
09:00 – Tasty & healthy breakfast Jar & fruit
10:00 – Class – 2 hours
12:00 – Lunch
13:00 – 17:00 Free time
17:00 – 1.5 hour class
18:30 – Dinner
Sunday
09:00 – Tasty & healthy breakfast jar & fruit
10:00 – Class (2 hours)
12:00 – Lunch
13:00 – Relax
14:00 – Departure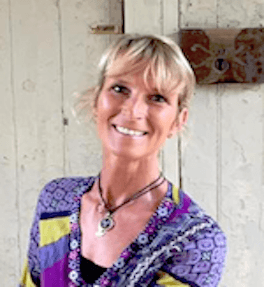 Liz Richards is a registered SYT (Senior Yoga Teacher) with Yoga Alliance Professionals UK  with over 1000 training hours behind her. She has been teaching Yoga full time since 2009.
She teaches Classical Yoga using the Vinyasa Krama system and Hatha Yoga principles for all levels from Beginners – Advanced students and her teaching is firmly rooted in the lineage of Krishnamacharya.
Throughout her yoga journey to date, Liz has explored and practiced many different forms of and approaches to yoga and has taken workshops and trainings with senior international teachers in all.   These include Iyengar,  Ashtanga, Vinyasa Krama & Viniyoga.
She is grateful every day for the opportunity to share the little knowledge she has acquired and is humbled to find that as first and foremost a student of yoga herself, it is in fact her students who are among her best teachers.
Liz has an insatiable appetite for learning and is continuously undertaking more advanced yoga trainings with top gurus in India and other parts of the world.
YOGA, MEDITATION

10 YEARS PLUS

500 HRS TT

Yoga, Meditation