Mid-May Yoga Retreat
14/05/2017 @ 4:30 pm
-
16/05/2017 @ 2:00 pm
€430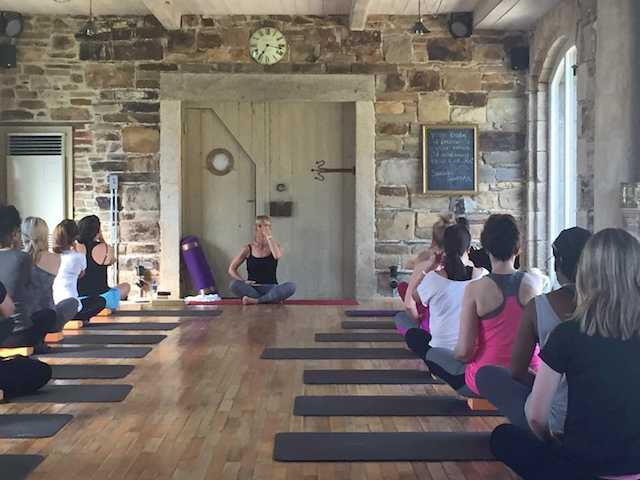 Join us in May for a healthy and active weekend of vinyasa yoga, delicious vegan food and walks in the beautiful Wicklow countryside. This weekend is about switching off from the stresses of daily life and taking the time out to simply be in the moment, eat well and partake in fab yoga, meet great people and have fun through learning.
The style of yoga taught is Vinyasa Flow Yoga, combined with relaxation, meditation and restorative practices.
Liz will guide you to find what suits you best for your body and for your mind. You will take an in-depth look at the invigorating sequences of the traditional Surya Namaskar (Sun Salutations). and you will work on building sequences of asanas (postures). We will also explore Pranayama (Breathing) practice. It will include yoga to strengthen your body and mind. In the classes guests will be encouraged to challenge themselves to their own abilities, having fun along the way.
Drawing from over 15 years of combined study, teaching experience and personal practice – Liz uses refined specific approaches & modifications and variations where necessary to ensure that all students – regardless of age, ability or fitness levels receive the maximum benefits from their practices. She will guide each student safely – addressing problematic areas of the body such as hips, hamstrings, lower back, shoulders and neck – easing out stiff joints and tight muscles along the way. Liz has a unique way of using her skills to challenge those who are more experienced while nurturing those who are just beginning – all in the same environment.  As the body becomes more open and free through the tools of the practice – so too does the mind as it enters a more peaceful and meditative state.
Retreat Schedule
Friday
16:30 -17:00 – Arrive, relax and settle & have welcome tea & healthy treat
18:00 – Our first class in The Carriage House – Duration 1.5 hour class
19:30 – Dinner
Saturday
09:00 – Tasty & healthy breakfast Jar & fruit
10:00 – Class – 2 hours
12:00 – Lunch
13:00 – 17:00 Free time
17:00 – 1.5 hour class
18:30 – Dinner
Sunday
09:00 – Tasty & healthy breakfast jar & fruit
10:00 – Class (2 hours)
12:00 – Lunch
13:00 – Relax
14:00 – Departure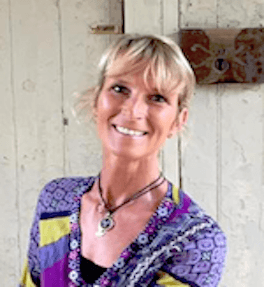 Liz Richards is a registered SYT (Senior Yoga Teacher) with Yoga Alliance Professionals UK  with over 1000 training hours behind her. She has been teaching Yoga full time since 2009.
She teaches Classical Yoga using the Vinyasa Krama system and Hatha Yoga principles for all levels from Beginners – Advanced students and her teaching is firmly rooted in the lineage of Krishnamacharya.
Throughout her yoga journey to date, Liz has explored and practiced many different forms of and approaches to yoga and has taken workshops and trainings with senior international teachers in all.   These include Iyengar,  Ashtanga, Vinyasa Krama & Viniyoga.
She is grateful every day for the opportunity to share the little knowledge she has acquired and is humbled to find that as first and foremost a student of yoga herself, it is in fact her students who are among her best teachers.
Liz has an insatiable appetite for learning and is continuously undertaking more advanced yoga trainings with top gurus in India and other parts of the world.
YOGA, MEDITATION

10 YEARS PLUS

500 HRS TT

Yoga, Meditation