Vinyasa Flow
June 16 @ 3:30 pm
-
June 18 @ 12:30 pm
€500.00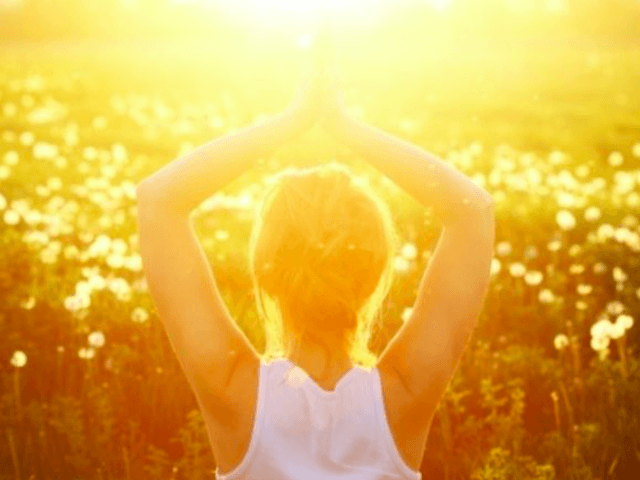 Vinyasa Flow Summer Retreat
Retreat Theme and Classes
Liz will lead you through 4 wonderful yoga sessions where you will experience a level of focus and a meditation through movement in vinyasa yoga postures. She will show you how you can achieve a level of focus in order to deepen the experience and the benefits.
Hatha is a general term which includes most styles of yoga. It is an old system that includes the practice of asanas (yoga postures) and pranayama (breathing exercises), which help bring stillness to the body and the mind, helping to prepare the body for deeper spiritual practices such as meditation.
The practice of yoga itself is meditative, it is a meditation though movement. You have probably experienced how great it feels when you complete a yoga class in which you have been fully focused and present. This state is a form of meditation, meditation through movement.
There is a quite lot to keep in mind during performing a yoga pose,  getting the posture right. This level of attention provides so many benefits as well as the way into a deeper practice. If your mind wanders during the practice or you practice the asana carelessly, not only do you lose some of the benefits and but you risk strain or injury, so we need to keep focused and mindful. Liz will help you learn to maintain this attention and focus in order to deepen your practice.
Liz will focus on the following areas
Getting the Posture right – Alignment
To get the posture as correct as you are able to, given your personal limitations and experience. This involves real awareness of the inner body. Do you feel the stretches in the places you should? Is your body aligned correctly? Heed to pain, are you pushing your limits but not exceeding them
2. Don't forget to Breathe – Correct breath-work
Attend to your breath both as you move from one position to another as well as when you are holding a posture. Make it easy and flowing. With it, release the tension.
3. The Release of Tension
We will  practice special sequences that will target blocked, tight and restricted areas often present in our bodies due to the stresses, strains and demands of modern living
4. Focus and Awareness.
Closing the eyes encourages visualization, body-awareness, and breath-awareness. It helps you to tune in to your inner body and tune out external distractions.
Drawing from over 15 years of combined study, teaching experience and personal practice – Liz uses refined specific approaches & modifications and variations where necessary to ensure that all students – regardless of age, ability or fitness levels receive the maximum benefits from their practices. She will guide each student safely – addressing problematic areas of the body such as hips, hamstrings, lower back, shoulders and neck – easing out stiff joints and tight muscles along the way. Liz has a unique way of using her skills to challenge those who are more experienced while nurturing those who are just beginning – all in the same environment.  As the body becomes more open and free through the tools of the practice – so too does the mind as it enters a more peaceful and meditative state.
Retreat Schedule
Friday
14:30 – 15:00 Arrival – teas, coffee, sweet snack
16:00 -18:00 Class (2hr) Yoga followed by gentle meditation or restorative yoga
18:00 Dinner
Saturday
09:00 – 10:30  Yoga (1.5 hr)
10:30 Brunch
11:30  Free time
15:00 Sweet bites & tea (optional)
16:00 -18:00 Class (2 hr) Yoga followed by gentle meditation or restorative yoga
18:00 Dinner
Sunday
09:00 -10:30 Yoga class (1.5 hr)
10:30 Brunch
12:00 Departure
*Free time activities:
Beautiful Forestry Walks
Sleep or rest in your room
Relax in the courtyard gardens
Tinahely farm shop & cafe
Rathwood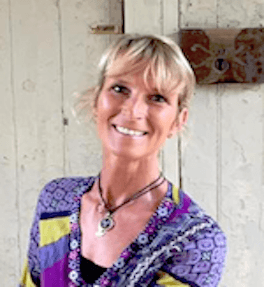 Liz Richards is a registered SYT (Senior Yoga Teacher) with Yoga Alliance Professionals UK  with over 1000 training hours behind her. She has been teaching Yoga full time since 2009.
She teaches Classical Yoga using the Vinyasa Krama system and Hatha Yoga principles for all levels from Beginners – Advanced students and her teaching is firmly rooted in the lineage of Krishnamacharya.
Throughout her yoga journey to date, Liz has explored and practiced many different forms of and approaches to yoga and has taken workshops and trainings with senior international teachers in all.   These include Iyengar,  Ashtanga, Vinyasa Krama & Viniyoga.
She is grateful every day for the opportunity to share the little knowledge she has acquired and is humbled to find that as first and foremost a student of yoga herself, it is in fact her students who are among her best teachers.
Liz has an insatiable appetite for learning and is continuously undertaking more advanced yoga trainings with top gurus in India and other parts of the world.
YOGA, MEDITATION

10 YEARS PLUS

500 HRS TT

Yoga, Meditation